PARK24's Strength
The PARK24 GROUP is continually improving its services in line with its commitment to satisfy all stakeholders,including customers. Behind that commitment is our Group DNA, a continuing heritage going back to our founding. Within that heritage, which we express in the words "challenge," "passion," "innovate," and "sincerity," we have strategically developed unique strengths that today provide the impetus for our value creation mechanisms.
Integrated Group Strengths
To ensure that our customers can use our services with confidence 24 hours a day/365 days a year, all companies in the PARK24 GROUP centrally manage each aspect of our operations. This includes the maintenance, cleaning, and emergency response of our parking facilities and vehicles used for our mobility services; call centers where operators assist with user inquiries; and the systems used to provide our services. Because all levels of our services, from upstream to downstream, are encompassed within the Group, we are able to improve our services and create new ones by accumulating know-how and data, and rapidly sharing information within the Group.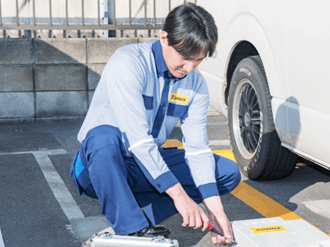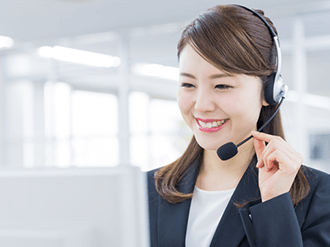 Business Scale (Networks)
We have achieved No.1 status in Japan in the parking industry after the launch of Times PARKING by promptly developing our parking facilities. We have leveraged our status as the biggest operator of parking facilities to drive the rapid expansion of our car sharing business, which now has an overwhelming share of about 80% of the vehicles in the Japanese market. Parking facilities and mobility services play an important role as transportation infrastructure, and the scale of those services has a significant bearing on their convenience. The Times brand's recognition as the industry leader has helped us to earn the trust of our customers and business partners, which is leading to further business expansion and service enhancement.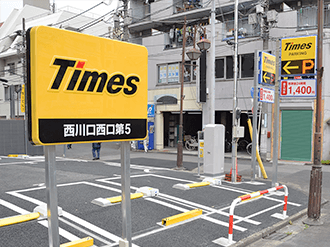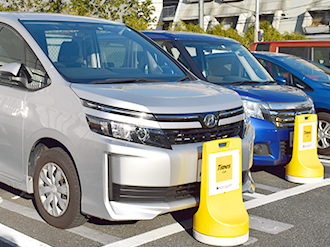 Power of Innovation
We have evolved by driving expansion from our core parking services into other mobility services with the desire to alleviate inconveniences in society and bring enhanced comfort and richness to people's lives and communities. Our exhaustive exploration of the potential of the parking business led to the creation of our new mobility services. Large resources of know-how and data have been accumulating within the Group over many years and have enabled us to develop and expand these services quickly. By seamlessly linking all of our resources, we can continue to create new services. This continual effort to take up new challenges is our driving force for innovation.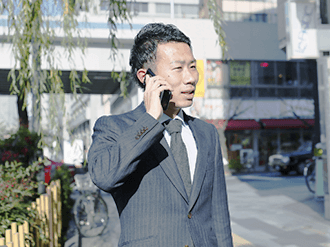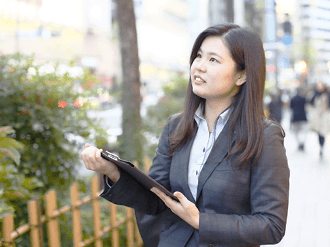 Service Line-up
In addition to our parking and mobility services, we have also developed an array of other services, including the Times CLUB membership points program for individual drivers, the Times Business Card, which functions like a corporate credit card and allows corporate customers to utilize Times brand services, and the Times PAY cashless payment service for retailers in the communities that we serve. By developing a wide variety of services under our business strategies, we expand our customer and partner bases and build strong relationships with customers through their use of multiple services. Ultimately, this leads to the expansion of our earnings.