Our Business Locations
This page outlines the main business locations of the Park24 Group across Japan and the world.
Japan
The Park24 Group operates approximately 80 business locations across Japan, offering services including parking facilities, rent-a-car and car sharing, and also developing backup systems.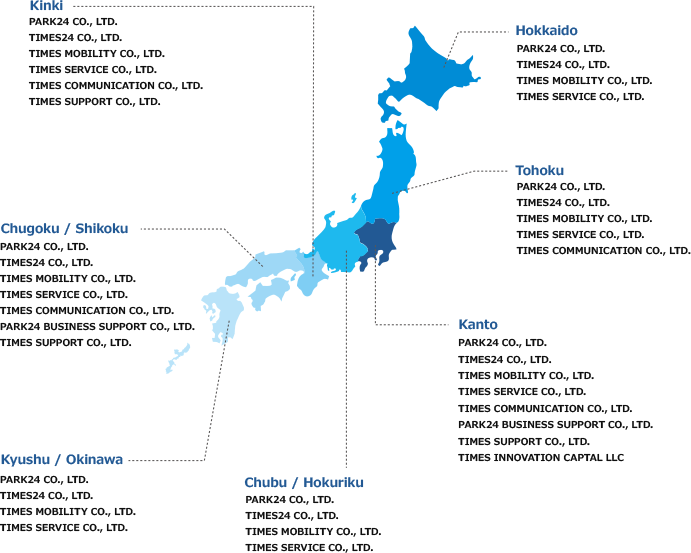 Global
In 2006, the Park24 Group launched parking businesses in Taiwan and South Korea. In 2017, Secure Parking (operating in Australia, New Zealand, the United Kingdom, Malaysia and Singapore) and National Car Parks (the United Kingdom) were made members of the Park24 Group, bringing the number of parking facilities we manage up to global levels.