President's Message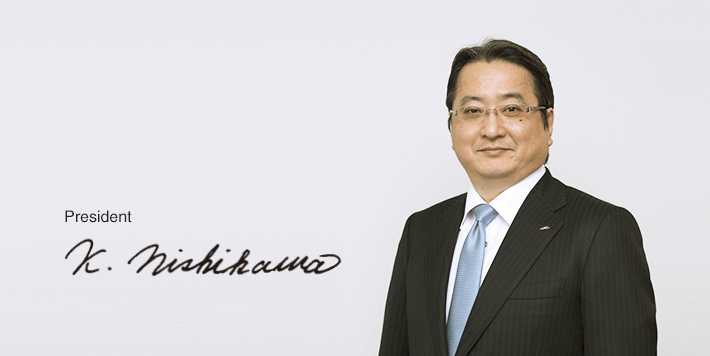 We have renewed our corporate identity (CI) and brand identity (BI).
The Park24 Group will continue to provide comfort that meets the needs of today and tomorrow as we strive to achieve sustainable growth.
Thank you for your valued patronage.
In 2021, the Park24 Group will celebrate its 50th anniversary.
Ahead of this milestone in May 2019 we undertook a renewal to redefine our CI and BI, including the corporate philosophy, slogan and Times logo that represent values shared across the Park24 Group. Additionally, our head office was relocated back to Gotanda (Shinagawa-ku, Tokyo), where Park24 was originally based. On the operational side, we have expanded our network of four elements, namely people (members), cars, towns (destinations) and parking facilities, and are working to create new services that connect them seamlessly. As part of this, several initiatives have kicked into high gear, including the installation of new payment terminals at Times Parking locations in the Parking business and the launch of the Times Car service, which combines our rent-a-car and car sharing services in the Mobility business.
These will all provide a foundation for sustainable growth of the Park24 Group beyond 2021 as we head to 70 or even 100 years of operation. 2019 will represent a new start for the Park24 Group as we start to lay the groundwork.
In recent years, the business environment surrounding the Park24 Group has undergone enormous change with the rapid emergence of new technologies and concepts including autonomous driving, changes to automotive fuels and the shift from ownership to usage.
Even in these times of rapid change, we will marshal the technologies and expertise of the Park24 Group that have been cultivated since our founding in 1971, as we strive to deliver the comfort demanded by people and the times while achieving sustainable growth.
I would like to thank you for your continued support and invite you to anticipate even greater things from the Park24 Group in the future.