President's Message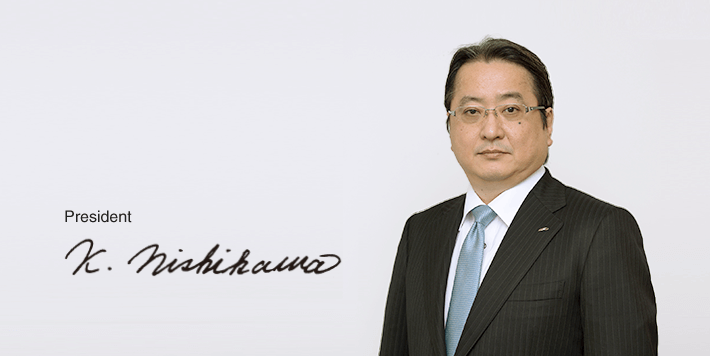 Thank you for your valued patronage.
First of all, we offer our sincere condolences for those who lost their lives to COVID-19. We also express sympathy for those affected by the infection and others forced to live in a difficult environment due to its spread.
At the same time, we express our heartfelt gratitude for the dedication of healthcare workers who are working under harsh conditions on the medical frontline as well as those who are struggling to prevent the spread of infection and the people engaged in businesses that are critical for keeping society and our lives stable.
At the PARK24 GROUP, we are facing a difficult business environment, because all of our businesses are significantly affected by COVID-19. However, we are taking actions for business continuity under the policy of "protecting customers' safety, protecting employees' safety and employment, and fulfilling our mission as a transportation infrastructure company."
We appreciate our business partners and stakeholders for their cooperation and apologize for any inconvenience. All of us at the PARK24 GROUP are determined to work together to overcome this situation and resume expansion as soon as possible.
While the surrounding business environment has been tough, our direction and vision of the ideal world remain unchanged. Our Group philosophy is, "We create new forms of comfort and convenience by responding to the needs of today and anticipating the needs of tomorrow ."
To achieve this, we will continue seeking to expand the four networks of people (members), cars (mobility), communities (destinations) and parking facilities and create new services that seamlessly connect those networks.
From a broad perspective, the business environment surrounding the Group has been experiencing major change, with rapid advances in technological innovation on a global scale taking place at the same time as the emergence of new mobility concepts, including the shift from ownership to usage, automotive IoT applications, changes in vehicle fuels, and autonomous driving.
Even in these times of rapid change, we will marshal the technologies and expertise of the PARK24 GROUP that have been cultivated since our founding in 1971, as we strive to deliver the comfort demanded by people and the times while achieving sustainable growth.
At the PARK24 GROUP, we will continue to work on our businesses to grow with society and meet the expectations of our stakeholders. We appreciate your continued support and understanding.
December 15, 2020
Koichi Nishikawa, President
PARK24 CO., LTD.